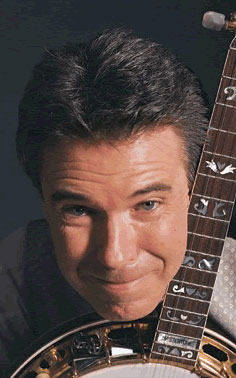 Doug Mattocks was born in Jacksonville, NC. His father raised him on a steady diet of Dixieland jazz and in response Doug took up the jazz banjo at an early age. In his late teens Doug moved to New Orleans to study jazz from the old masters which included Kid Sheik, Papa French, Johnny Wiggs and the Preservation Hall Jazz Band. Mattocks led his own Dixieland band at the New Orleans Marriott for four years.
Ever since those early days in New Orleans Doug has made his living playing both the banjo and guitar. Whether working for comedian Jerry van Dyke for three years, holding down a permanent music position at Disneyland in California for 14 years, appearing on Performing Arts Stages with the shows Banjomania or The Rhythm Brothers for ten years, or writing and performing his own solo show world-wide on the main room stages of Holland America Cruise Line for the last 13 years, it has all been done playing the banjo and the guitar.
Doug was recently inducted into the Four String Banjo Hall of Fame (2005) and he is currently working as a soloist on cruise ships and presenting live performances on "dry land." He is a master of plectrum, tenor and five-string banjo as well as the guitar using "Carl Kress" tuning.
Doug has a double-CD recording available called The World on a String.